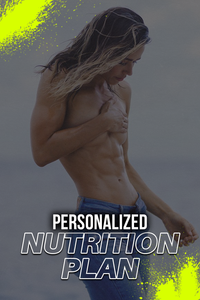 Are you completely satisfied with the progress you're making with your nutrition?
Can you easily manage your nutrition on your own? 
Do you feel you don't need any accountability to create new habits that stick?
If you answered YES to all of these questions then NKED programming isn't for you…
If you answered NO to at least one of the above, one thing is certain, you're leaving a lot on the table to reach your full potential. 
HERE'S WHAT YOU'LL GET WITH OUR PROGRAMMING: 
Your personalized nutrition plan with mouth-watering recipes that ensure you don't feel like you're 'on a diet' and look forward to every meal. Targeting your desired goal; *Lose extra fat or lose weight, *Maintain and improve current body composition, *Gain muscle mass or clean weight. Got a specific dietary requirement? That's all covered with our Plant-Based (Vegan), Vegetarian, Carnivore, Gluten-Free, and Dairy Free options.

 

The NKED method that will allow you to eat the foods you want by simply managing your portions. Our main objective is to help you create sustainable habits that adapt to your lifestyle & what you like, so that it is no longer a "chore". You're not adapting to the plan, the plan adapts to your lifestyle! We work with food intolerances, allergies, foods you like and dislike!
Supplementation guide so you can choose supplements that actually work and avoid the ones that make big promises they can't deliver on.
Constant Support so you feel like you're not alone on this process and backed by a knowledgeable team that can guide you when you feel confused, lost or desire to be educated.
Periodic Check-Ins to make adjustments that keep you on track towards your goals and make sure your plan fits in perfectly with your lifestyle.
Access to our private Discord community where you'll obtain important material to better educate you on your nutrition as well as the support from your NKED team members!

*If you are a person with a special condition it will be important for you to disclose this prior to purchasing the plan to ensure we are able to work with you!
WHAT YOU'LL LEARN THROUGH THIS PROGRAM:
How to guide your consciousness and change your mentality around the relationship that you have with your body and food!
How to make your lifestyle fit perfectly with your goals and stop feeling like you need to eliminate everything you love to get results.
HOW DO I SIGN UP?:
Click "Add to Cart" above and complete payment with your personal information.

 

After payment is made, you will receive your payment notification and an email where you MUST complete a QUESTIONNAIRE with all your personal information. This is VERY IMPORTANT for me to get started on your plan as this questionnaire will be the basis for adjusting the plan to your needs!
You will receive your complete plan 3 to 5 days before your chosen start date.
REMEMBER: Be sure to take the time to complete the questionnaire and send your photos & video!
Online coaching programs start on Monday.
Take this opportunity to create a healthy lifestyle adapted to your needs and with the support of my entire #NKED team.
Join my team and take charge of your life!